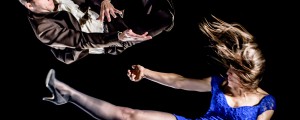 GLiMT's next large scale performance is called "STRAINER", and in July we brought together the artistic team behind the show in a residency at the mythical Odin Teatret in Holstebro. It was a great experience, and the residency went very well.
The next research phase will take place at Limfjordsteatret in September, and in november we start full rehearsals before premiere.
Read more about STRAINER here.
"STRAINER" is a co-production between GLiMT, Limfjordsteatret and Vendsyssel Teater. It premieres at Limfjordsteatret, and then goes on a tour of Denmark.
2017:
11th – 12th January @ Limfjordsteatret, Nykøbing Mors
19th – 21st January @ Vendsyssel Teater, Hjørring
25th January @ Sønderborg Teater, Sønderborg
26th January @ Ringkøbing Fjord Teater, Vostrup
13th – 14th February @ Roskilde Teater, Roskilde
16th – 17th February @ Teater Nordkraft, Aalborg
18th February @ Odinteatret, Holstebro
21st February @ Helsingør Teater, Helsingør
23rd February @ Trommen, Hørsholm
27th – 28th February @ Teater Momentum, Odense
1st March @ Vejleegnens Teaterforening, Vejle
2nd March @ Teamteatret, Herning